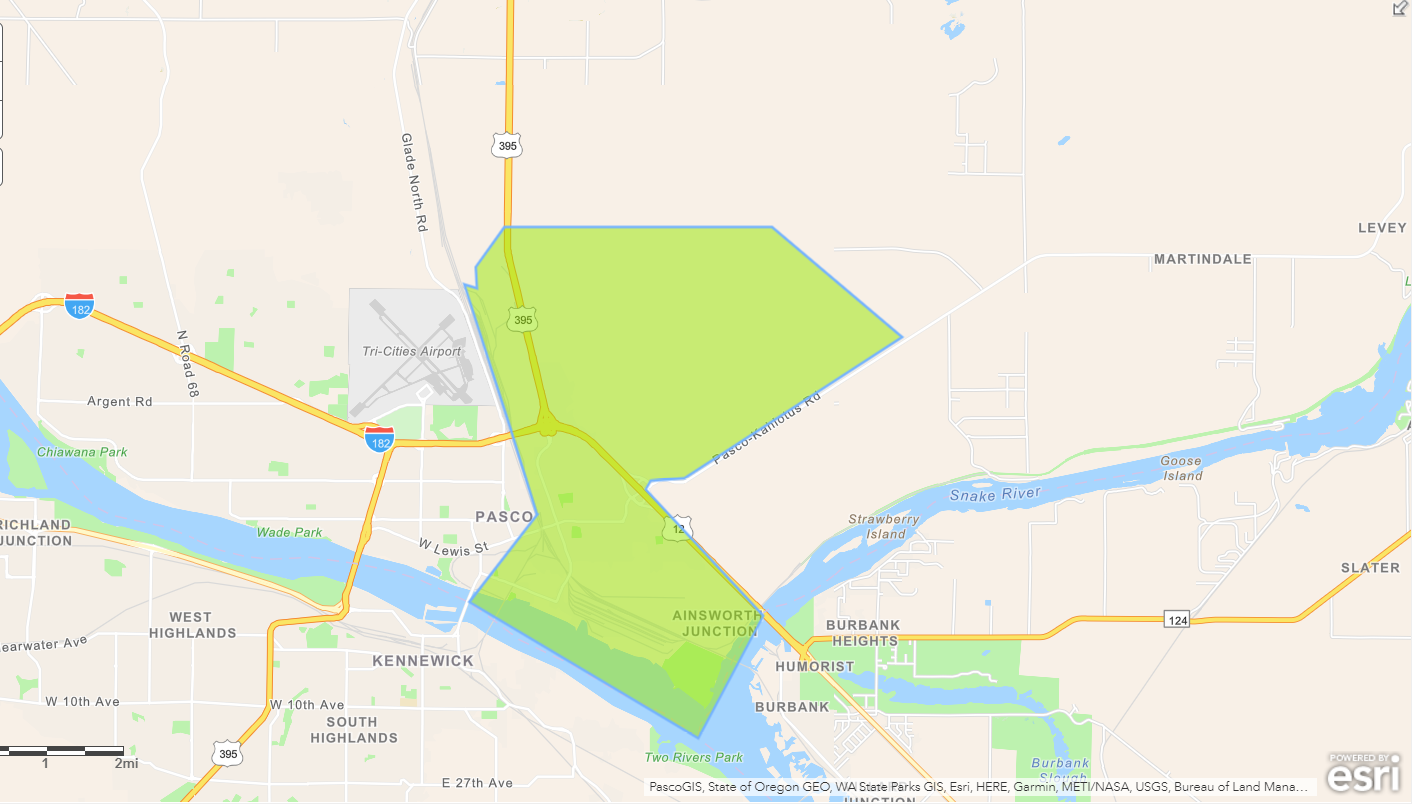 What is an Opportunity Zone?
Special designated census tract where certain investments are eligible for preferential federal tax treatment.
How do I take advantage of the benefits of a Opportunity Zone?
When you have a sale of an asset or investment that triggers a capital gains tax you can reinvest that income in a Pasco Opportunity Zone. The new investment allows:
Deferral of capital gains for up to ten years
Partial abatement at years five, seven, and ten
No accrual of tax on new investment if held for ten years or more
DEVELOPMENT AREAS IN THE PASCO OPPORTUNITY ZONE
Property Lookup
We are working on a tool with City of Pasco that allows you to look up your property address and determine if it is in the opportunity zone. In the meantime you can go here for a map.
Opportunity360 Report
Enterprise's Opportunity360 platform draws together a wide breadth of data, made available for every census tract in the country. They also publish a report measuring the potential impact of opportunities in each opportunity zone. A report on Pasco's opportunity zone is available here. The data in this report come from a wide array of third-party providers, and links to data sources are available throughout. The information presented is not verified by the Port of Pasco.
Quick Links