Helping business grow is one of our main jobs. For those businesses looking to lease, buy or build, the Port of Pasco offers options at six development sites, including over 2 million square feet of office, industrial and warehouse space, and property located on the waterfront, near the airport or industrial sites. All with easy transportation access.
Property Lease Inquiry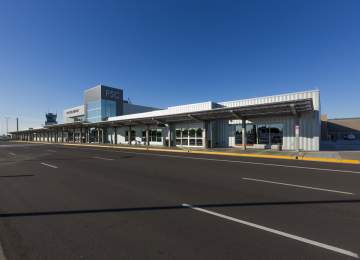 Tri-Cities Airport
The Tri-Cities Airport, which completed a major renovation in 2017, is the third largest air carrier airport in the state of Washington with national and regional airlines serving the communities of southeastern Washington and northeastern Oregon. It also serves as a major corporate, freight and general aviation center. On-site services include a restaurant, gift shop and rental cars. Ample vehicle parking and alternate transportation needs are available near the terminal building. Additional business opportunities at the airport include expanded air freight and aerospace.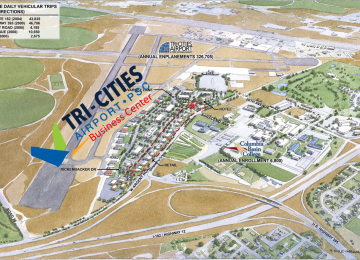 Tri-Cities Airport Business Center
The Port's 86-acre Tri-Cities Airport Business Center is ideally situated near the airport for commercial businesses. Its easy access to both freeways and the airport is designed for office buildings or retail to serve Columbia Basin College, surrounding businesses and residents. In addition, it offers a unique opportunity for businesses seeking access to the runway from their own hangar.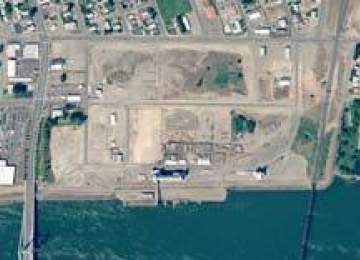 Marine Terminal
The Marine Terminal, a 28-acre riverfront site located at the northeast corner of the Ed Hendler Cable Bridge, is undergoing environmental cleanup efforts prior to redevelopment. The site is equipped with utilities and a road network. Future development plans for the site could include light industrial, office, and commercial development.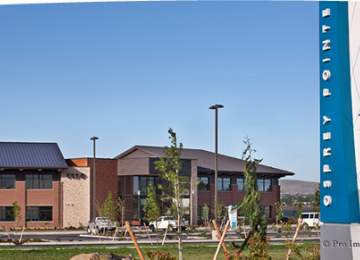 Osprey Pointe
Osprey Pointe is a mixed-used development located on the Columbia River within the Port's Big Pasco Industrial Center. The 110-acre waterfront property offers views of the Columbia River with easy access to the entire Mid-Columbia region.  It offers an innovative approach to corporate and professional office and technology development. 
The site plan includes over 1 million square feet that combines office, manufacturing, warehousing and mixed/combined use space for firms such as research and development, professional services, commercial activities high technology operations and light manufacturing and assembly plants. It is designed to create an attractive riverfront business center on one of the last remaining levy-free shorelines in the Tri-Cities.
Osprey Pointe has land available for lease or sale for family, office, research and development facilities, and commercial uses.  The Port of Pasco can build-to-suit.  Master developers are welcome.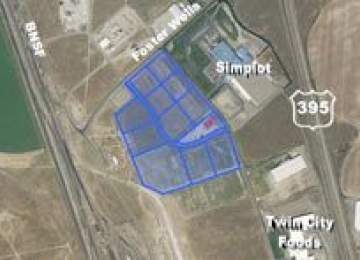 Foster Wells Business Park
Foster Wells Business Park is a 63-acre tract of land divided into 2-10 acre parcels, which are available for sale.
Located just off US-395, this Business Park offers fully serviced land parcels; proximity to the food processing industry and diverse agricultural developments of the Columbia Basin; in-place utilities, including sanitary sewer, water natural gas, underground power, telephone, and cable; broadband capability; and convenient and economical transportation infrastructure. The Business Park offers a central location with easy links to rail, barge, highway, and air.
The 50-acre Foster Wells Business Park is specifically designed for businesses seeking smaller parcels of land near food processors or wish to be in close proximity to the renowned Columbia Basin growing region.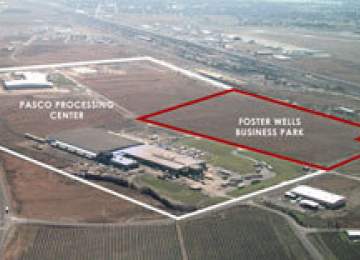 Pasco Processing Center
The Pasco Processing Center is a 250-acre park along US-395 at a prime location within the fertile Columbia Basin. It includes a City-owned industrial wastewater treatment plant; sewer, water and natural gas systems which exceed standard capacity; and an electrical substation. The PPC offers a central location with easy links to rail, barge, highway and air. The final parcel within the PPC was sold in 2014.
Multi-Modal Rail/Barge Terminal
The Port of Pasco Container Terminal is a multi-modal facility on the Columbia River. The site provides easy access to major highway systems, Burlington Northern Santa Fe mainline service to Tacoma and Seattle, and barge service to Portland, Ore. The 12-acre site provides storage capacity for over 1,000 containers and chassis with an additional 10 acres of ground available adjacent to the site. The terminal maintains refrigeration unit plugs for 24 containers at 230/460 volt, 3-phase power, a full-service washout facility and has EDI computer system capabilities.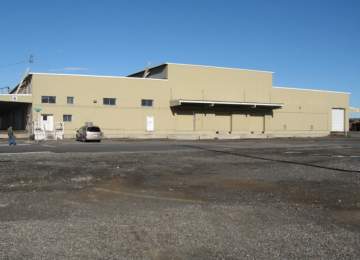 Big Pasco Industrial Center
This 370-acre facility, located along the Columbia River, includes over 1.3 million square feet of improved buildings and developable acreage for diverse industrial development, speculative development and build-to-suit arrangements.
The site includes eight large warehouses, each of which is 240,000 square feet with heavy frame construction over solid concrete floors. Each warehouse is divided into four bays. Some bays have covered docks that run full length on each side and handle both truck and rail shipments. Warehouses are rail car height and rail tracks serve a variety of locations.
The Port has a mix of small buildings, large warehouse space and land available for lease for industrial uses with the flexibility to meet the specific needs of a business.
Easy access to rail, major highway systems, the Tri-Cities Airport and the Multi-Modal Rail/Barge Terminal make transportation into and out of the complex convenient and efficient. Its central location is ideal for distribution in the Pacific Northwest.