Post date: Jul 26, 2023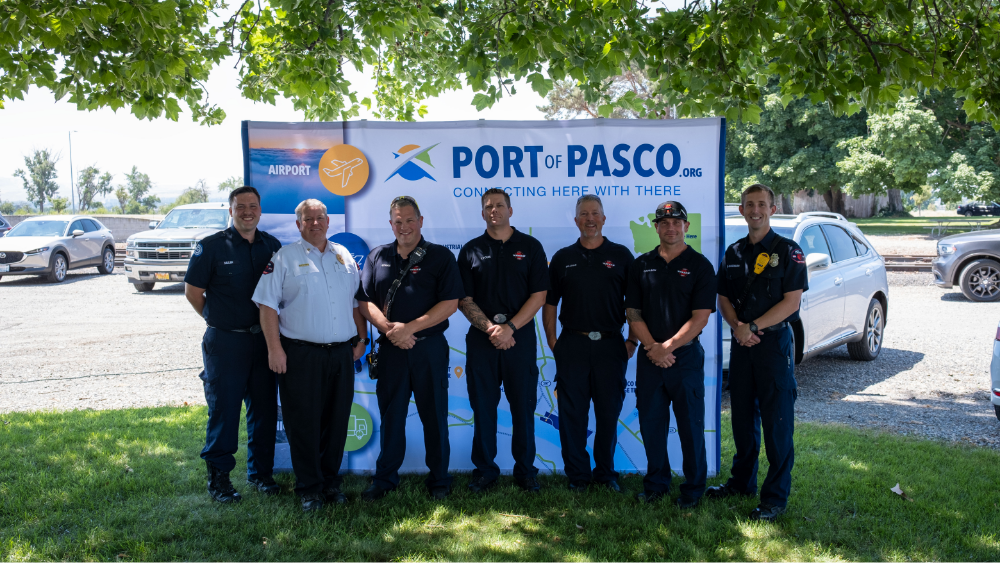 Protecting and Serving the Community for Over a Century
The City of Pasco Fire Department (PFD) has diligently served the Pasco community for 115 years. As a comprehensive emergency response organization, PFD specializes in fire, emergency medical services (EMS), rescue operations, aircraft rescue and firefighting (ARFF), and various specialized rescue services.
Pasco Fire Department operates from four strategically located fire stations and a dedicated Training Facility. This Training Facility, situated within the Port of Pasco, serves as a hub for conducting fire training exercises, including live fire burns.
Throughout its long history, PFD has evolved and adapted to meet the changing needs of the city and its growing communities. As a trusted and established institution, PFD continues to serve as a pillar of safety and security for Pasco residents, ensuring that help is always available in times of crisis.
PFD personnel embody the values of honor, integrity, and dedication, making them an invaluable asset to the city of Pasco. Whether facing changes in the community or changes within the department, PFD is unwavering in its dedication to serving the community. Through the retirement of longtime Fire Chief Bob Gear and the appointment of new Fire Chief Kevin Crowley, PFD's efforts remain tireless, and its service is selfless.
With a mission to "Honorably Protect and Serve Our Community," PFD stands out among similar organizations due to its all-hazards response capability and commitment to ensuring the safety of the Pasco community and its visitors. Moreover, PFD has established a strong partnership with the Port of Pasco, collaborating closely to prioritize the safety of the Port's occupants and facilities.
PFD has forged a strong relationship with the Port of Pasco, fostering a collaborative effort to enhance safety and emergency response capabilities. PFD is responsible for providing fire protection services and all-hazards response to the Port's land and facilities through contractual arrangements and as part of their city limits coverage.
PFD also extends its services to the Tri-Cities Airport through a contractual agreement with the Port, ensuring that ARFF services are readily available to protect the airport and its passengers.
Deputy Fire Chief Ed Dunbar expressed how great PFD's partnership with the Port has been as they regularly collaborate to ensure the safety of the Port's occupants and facilities. The dedication and commitment exhibited by the Port staff in prioritizing safety align with PFD's own mission and values, creating a mutually beneficial partnership that serves as a testament to a shared commitment to community welfare.
As the City of Pasco Fire Department celebrates 115 years of service, it continues to be a vital institution within the community. Through its all-hazards response capability, comprehensive emergency services, and steadfast commitment to protecting and serving the community, PFD has earned its reputation as a trusted and reliable organization. With a strong partnership with the Port of Pasco, PFD's dedication to safety extends beyond the city limits.
Pasco residents and visitors can rest assured knowing that the Pasco Fire Department is always ready to respond and provide assistance in times of need.