Post date: Mar 29, 2023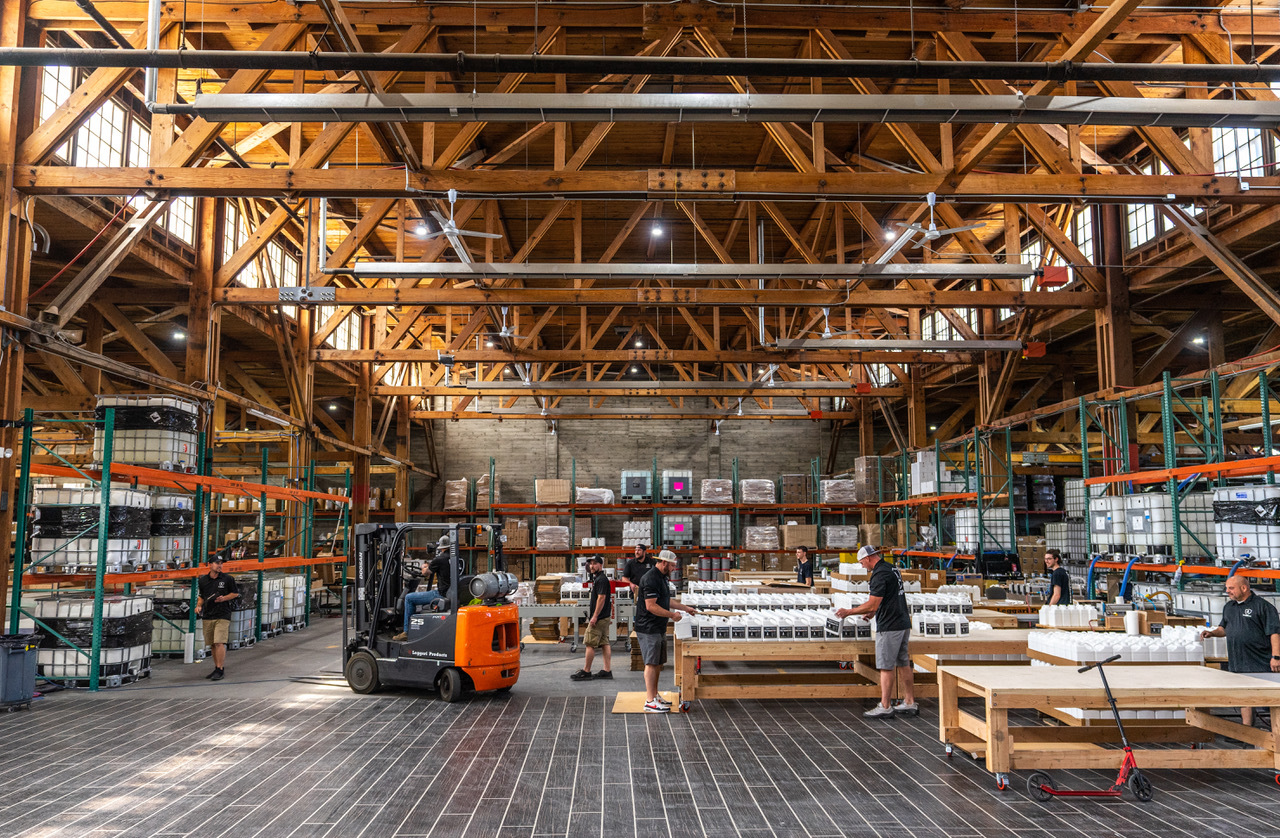 When Leggari Products needed extensive warehouse space to build a fulfillment center and expand their business internationally, they turned to the Port of Pasco to find a suitable location. That was about five years ago, and they have been with the Port ever since.
"We've decided to stay at The Port of Pasco because they've taken care of us over the years," says Leggari co-owner Tim Krumland. "These relationships have helped us grow with the market's needs. They were willing to work with us when we needed to make changes and expand. That goes a long way! When it's time to grow, time is usually not on our side, and The Port has done a great job minimizing the red tape for our projects."
Leggari is a manufacturer specializing in epoxy and concrete overlays and has around 30 employees at any given time. They sell countertop and floor products on their website directly to consumers and contractors. They ship products nationwide and are rapidly growing internationally.
Krumland likes operating at the Port because they don't deal with much foot traffic. The Port is close to Highway 12, and with easy access to Highway 240, it's very quick to get to and from their facilities.
"It may feel out of the way, but it's not far," says Krumland. "The Port is the kind of place you go if you want to put your head down and work."
Leggari is working on several innovative new projects, such as creating new types of equipment and sustainable flooring options for the market, including flooring option made from recycled materials. They expect to grow substantially year over year for the foreseeable future.
The people at Leggari love helping homeowners and contractors hit their goals. Homeowners want to save money and have a beautiful, finished product, and Leggari makes that happen. Contractors want easy-to-install products that are industrial-grade, and Leggari does that as well.
The Port of Pasco is proud to work with Leggari Products and to provide support to help them continue to grow. Learn more about Leggari Products and their facilities at Port of Pasco at leggari.com.