Post date: Jun 2, 2023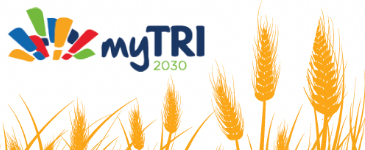 The Tri-Cities is already a recognized leader in agricultural innovation. Now steps are underway to take those efforts even further with the creation of an Agricultural Innovation Center. The project is a result of the Tri-Cities Regional Chamber of Commerce's regional visioning effort known as MyTRI 2030.
"Agriculture is big business in this area and because of that, we have the expertise and horsepower here to support a state-of-the-art agriculture research and development facility," said Randy Hayden, Port of Pasco Executive Director and chairman of the Commerce's MyTRI 2030 Agricultural Committee. "Such a center would create important collaborations, empower local farmworkers, help spur the creation of more value-added products, and keep us on the forefront of the technology advancements in agriculture."
As envisioned, the center would involve the private sector, farmworkers, commodity groups and commissions (such as wheat, grapes, hay, and potatoes), educational institutions, and the state and federal departments of agriculture. It would contain labs, space for innovation, and conference rooms.
The project is still in the initial stages, including pursuing state funds for a feasibility study and federal grants to support design and construction.
If you are interested in being a part of the initial planning of the Agricultural Innovation Center, contact Randy Hayden, at 509-547-3378 or Miles Thomas at the Tri-City Regional Chamber of Commerce, 509-736-0510.