Post date: Jun 2, 2023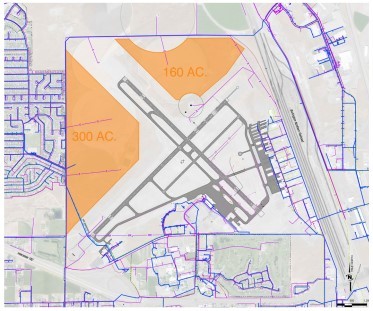 Surrounding the Tri-Cities Airport, the Port of Pasco owns 460 acres waiting for development. Now, with the help of a $416,000 grant from the Washington State Department of Commerce, the Port will launch a master planning process for the area's development.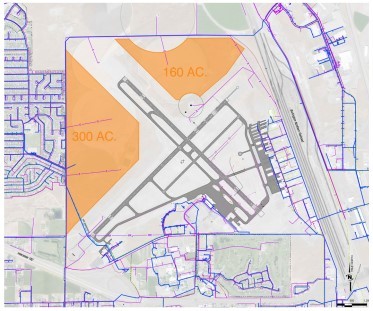 The dream for the site? An Aerospace Innovation & Manufacturing Center.
"We believe the Tri-Cities Airport is the perfect location to welcome a fast-growing industry with a long legacy in Washington," said Executive Director Randy Hayden. "Aerospace is rapidly evolving, including advancements in electric and hydrogen-powered aircraft, private space exploration, vertical take-off and landing vehicles, autonomous flight systems, and uncrewed aerial vehicles. Modern aerospace companies are developing impressive new technologies for civil, commercial, and military markets. The right projects will be very successful in Pasco."
"We are the third largest air carrier airport in the state with excellent air service that could easily support nationally or regionally based companies," said Airport Director Buck Taft. "The AIM Center is an opportunity to utilize the airport's significant asset – available land immediately adjacent to the runway system. Our vision includes direct access to the flight line for these new companies."
The state's pilot grant intends to spur development of industrial centers that result in the overall expansion of manufacturing in the state. The concept was led by state Sen. Matt Boehnke (8th) and funds preliminary engineering and site investigation that confirms a specific land area is ready to serve manufacturing companies. The Port intends to complete an extensive master plan; site due diligence will include traffic impact analysis, phase 1 environmental assessment, geotechnical sampling, cultural and archaeological analysis, and a process for public engagement.
"The Port has been exploring ways to develop the land and utilize it to attract advanced manufacturing employers that will generate high-wage jobs. The grant will accelerate the process," he said.
The Port will provide $80,000 in local grant match. State grant funds must be spent by June 30, 2023.