Post date: Jun 2, 2023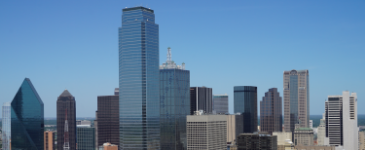 The Port has geared up efforts to attract direct air service to Dallas-Fort Worth International Airport (DFW), thanks to a $750,000 grant from the U.S. Department of Transportation.
"The Small Community Air Service Development grant is a common federal tool used to get new service started at an airport," said Buck Taft, Airport Director. "The grant helps take the risk out of adding a route to an airline schedule."
The Dallas-Fort Worth area is a Top 10 destination for the Tri-Cities. It would be the first direct service to Texas. DFW is also a major gateway, providing critical access to destinations to the eastern U.S. as well as to Latin America and the Caribbean. It is the second busiest airport in the world, in terms of passenger traffic.
Officials from the Tri-Cities Airport are working toward initial meetings with American Airlines.
"Setting up new service takes time but we will continue to do everything we can to secure this route for our community," said Taft.
Watch our social media for updates.
Image courtesy of wikimedia.com.